Veronique Steiner is Head of High Growth Tech for Europe, Middle East and Africa (EMEA) for J.P. Morgan within the Wholesale Payments business. 
In her role, Veronique has positioned J.P. Morgan as a leading bank for the Tech companies in EMEA. Working closely across Wholesale Payments, Corporate Banking and Investment Banking, she drives efforts in the FinTech industry and with EMEA-headquartered clients at all stages of growth. 
Veronique joined J.P. Morgan from Deutsche Bank, where she has held over the past two decades various roles across Global Transaction Banking. 
Veronique is an active industry participant, representing J.P. Morgan across the global payments industry and helping to lead diversity and inclusion efforts in the region. Veronique has a Master diploma with a major in Banking and Finance from ESSCA Business School, France.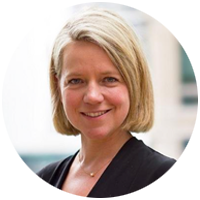 Veronique Steiner
Executive Director
JP Morgan