Tracy leads Worldpay's hypergrowth geo expansion organization. In her first year, she has expanded the team into 13 countries. Her remit covers the Country Leaders and commercial teams in Germany, France, Spain, Italy, the Nordics, UAE and South Africa.  
Prior to FIS, Tracy was formerly the Vice President for VISA's CyberSource division covering all of North America.  She was responsible for the merchant revenue at VISA, a $350M P&L and over 300 employees.  She also led the Visa Threat Intelligence, cybersecurity sales team.  Tracy also served as Senior Director of Sales for Equinix, a data center and infrastructure company. There she successfully led the team to achieve 247% to plan, receiving both the President's Club Award and the Top 5% Platinum Club Recognition. 
 
In her early career, Tracy spent eleven years in the IBM ecosystem. She headed the IBM Software Group as the Executive leader overseeing the entire Western US covering all of IBM Software. She is Certified in Service Oriented Architecture. She received numerous IBM 100% Club honors and an IBM Sales Eminence Award. She has an MBA in International Management and speak multiple languages. She has held various senior management positions specializing in Payments, ERP, Cloud, SaaS, Enterprise Software, Security & Network Infrastructure, Mobile, Semiconductors, Predictive Analytics, Artificial Intelligence & Big Data.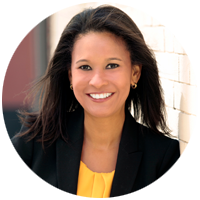 Tracy Birdsall
Vice President EMEA, Business Development
FIS