Susana is Managing Director, Global Head of Consumer & SME Payments Strategy at Swift. In her role, she defines long-term strategies for Swift to support its banking community in delivering instant and frictionless payments.
In her 20 years of professional experience, she has worked for financial institutions such as Santander, where she was COO of a cross-border payments business and lead digital strategies within the consumer fintech ecosystem, and earlier on in her career, she worked for Citi in its credit cards business in Spain and Italy. She has also been a management consultant for McKinsey and a member of its payments practice.
In addition, she has relevant experience outside of the payments industry, having worked for Amazon as a Marketplace business leader, and in the software industry as Director of Corporate Strategy at Wolters Kluwer, where she drove global digital transformation programs.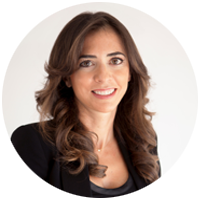 Susana Delgado
Managing Director
Global Head of Consumer & SME Payments Strategy
Swift