Soha Ali joined J.P. Morgan Chase Bank in 2010 as Senior Country Representative for Egypt Office of J.P. Morgan Chase Bank N.A. She is responsible for managing J.P.Morgan on the ground key relationships across Financial Institutions, Government entities and Corporations, and directly involved in developing the business strategy, identifying key opportunities and target names and leading the regional sales and client service teams in the region. She works closely with country & credit risk management, investment banking, markets, global corporate banking and product teams to coordinate and facilitate their business in Egypt.  
Soha's banking experience spans around 23 years, with multiple reputable local & international banks; her coverage incorporated expertise in Trade Finance business, syndicated loans, correspondent banking, credit analysis of Financial Institutions, Cash management Treasury Services of banks & NBFIs. 
Soha worked previously with the subsidiary of American Express Bank in Egypt (formerly Egyptian American Bank) since 1998, she was responsible of correspondent banking department. She left in early 2006 to join Deutsche Bank AG running cash management across Egypt, North Africa & Levant, Soha assumed responsibility at BNYM Cairo heading the TS business for North Africa.  
Soha is a board member of American Chamber of Commerce and a regular participant in its doorknock missions to the US representing private sector community in Egypt. 
Soha was the first chair of Women on the move in MENAT region within JPMorgan. She was named as one of the top 50 most influential women in Finance in Middle East by Financial news 2019 list. She was also named as one of the top 50 most influential women in business in Egypt in 2020 list.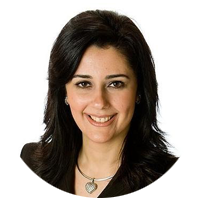 Soha Ali
Head of FI Group, Egypt & Africa
JP Morgan