I am an experienced Human Resources professional and a Fellow of the Chartered Institute of Personnel and Development (FCIPD), as well as an active member of the Institute of Leadership and Management (ILM) and Association for Coaching (MAC).

With a career spanning over 20 years I have worked for organisations including BASF, PricewaterhouseCoopers and Barclays and have significant UK and international experience.

I am an experienced HR Executive, specialising in organisational development, and bring a strong focus and passion for talent development to Pay.UK. I also have a strong interest in education and lifelong learning, and am currently a Board member at Keele University.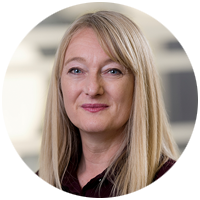 Sherree Schaefer
 Chief People & Culture Officer
 Pay.UK