Seema Khinda Johnson is Co-Founder & COO at Nuggets – A multi award winning self-sovereign verified digital identity and payment platform, enabling trusted transactions through verified digital identities, a personal cloud vault and auditable nuggets. Nuggets is the only platform of its kind that truly brings together payments and ID, utilising self-sovereign data principles. 
Seema has received widespread recognition across the industry, having recently won Deutsche Bank's Female Fintech Competition, Women in Payments' Unicorn Challenge, was awarded the Booking.com Technology Playmaker Entrepreneur of the Year and also listed as one of the Most Influential Women in Payments, by PaymentsSource. 
Before founding Nuggets, Seema spent more than 20 years leading teams and delivering large-scale commercialisation, products, campaigns and projects with brands like Skype and  Microsoft.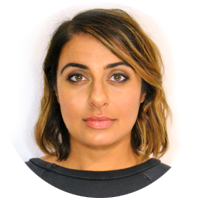 Seema Khinda Johnson
Co-Founder & COO
Nuggets