Saskia leads SWIFT's strategic programme that focuses on removing friction from the cross-border payments industry to enable instant and frictionless transactions anywhere in the world. She is also responsible for exploring the role new innovations such as new payment means and MI interlinking could play and how SWIFT could facilitate them. In this role, Saskia works in close collaboration with the industry bodies such as FSB and CPMI.
Prior to being appointed to her current role in December 2021, Saskia headed up SWIFT's Business Development teams across Northern Europe. She was also responsible for SWIFT gpi and market infrastructures across Europe, the Middle East & Africa. 
Saskia joined SWIFT in 2006 and has held several management positions in the sales and relationship management area, covering securities and banking sales activities and developing community engagement across the region. Prior to joining SWIFT she was VP Global Account Management at MasterCard and held several sales and marketing positions at Synstar International and Sterling Software.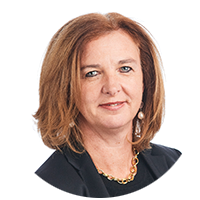 Saskia Devolder
 MD, Strategy Cross-border Payments
 Swift