Sara joined J.P.Morgan in 2020 and is currently a member of the EMEA Payments Management Group and Global Merchant Services Leadership Team driving the growth of our acquiring business in key markets outside of North America.
With a 25+ year pedigree in all aspects of non-cash payment strategies and a deep understanding of domestic, regional and global systems, Sara describes herself as passionate about people and payments. Working with and for many of the world's largest and most dynamic corporations for almost three decades, Sara has driven multiple international expansion and sales transformation strategies across EMEA, LATAM and APAC.
Having joined the payments industry as a field sales representative right at the very start of the eCommerce evolution, Sara quickly emersed herself in emerging markets and strategic verticals; lobbying card schemes, creating strategic partnerships and leading change across the payments eco-system. Throughout her career, Sara has been responsible for driving various Corporate, Enterprise and Institutional sales agendas at Barclays, Royal Bank of Scotland Group, TransferMate Global Payments and Fiserv where for almost 10 years her teams supported countless Fortune 500 corporations, FinTech Unicorns and disruptors across the globe to transform their payment strategy, customer experience and accelerate top / bottom line revenue growth.
Regarded internationally as a payments thought leader, Sara is an award-winning dedicated supporter of others and diversity champion; pivotal in driving intentional equality, diversity and inclusion agendas globally, both internally at JP Morgan and externally throughout her career. Recognised across the industry for her efforts and commitment to the advancement of underrepresented groups, Sara continues to challenge and develop the payments industry as global mentor, coach, sponsor, speaker and advocate across various communities, sales, finance, STEM and broader payments forums for many years.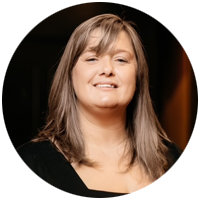 Sara Savidge
Managing Director
JP Morgan Payments
 JP Morgan