Rufaida Hamilton (nee Banoobhai) is the Head of Payments for South Africa at Standard Bank Limited. Along with her Bachelor's degree in Arts, Bachelor of Commerce Honours degree, executive management and leadership skills gained from her time at the Harvard Business School, she also boasts 23 years of extensive experience in financial services and payments, traversing the investment, corporate and retail banking segments.
Rufaida has worked for three of the largest banks in South Africa, and served in various payment industry roles within the South African payments eco-system. Amongst those notable role, is her board membership at Payments Association of South Africa and position as Chairperson of the Board of DandyShelf Limited, which held ownership of the local payment system operator.
As the South African payments industry transforms, Rufaida led the banking industry programme to contribute to the design of the new South African payments industry body. She feeds her deep passion for capacity building in payments expertise and skills, particulary women in payments, and in emerging economies through memberships in the likes of the Women in Payments EMEA Adivsory Board and more.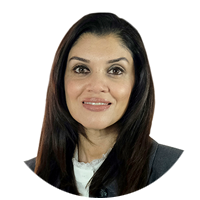 Rufaida Hamilton
Head of Payments
 South Africa
 Standard Bank of South Africa