Paula Hunter is an open source and technology leader with nearly two decades of executive director-level experience managing industry advocacy groups, open source organizations, and standards associations. She is the executive director of the Mojaloop Foundation. This nonprofit's mission is to advance the Mojaloop open source software project, by making it even more effective in its vision to achieve universal financial inclusion especially for emerging economies.. She leads the organization's strategic planning and direction; grant, membership and strategic partnership development; and is one of the organization's most passionate evangelists. 
Paula was tapped by the Bill & Melinda Gates Foundation to develop the plan and structure of the open source-based Mojaloop Foundation, which successfully launched in 2020. In addition, she has extensive open source experience, which started with UnitedLinux, a consortium of open source vendors funded by IBM, HP, and other technology companies. She led the expansion of Linux for enterprise computing at the Open Source Development Labs (OSDL), a nonprofit organization founded to promote Linux. Working with the Microsoft Corporation, she launched the Outercurve Foundation (formerly the CodePlex Foundation), which brought some of Microsoft's first contributions to open source software.
Paula currently serves on the Alliance for Innovative Regulation (AIR)'s Global Advisory Council and is a frequent speaker at open source, financial inclusion, and technology conferences. These include East Africa Com, FINOS' Open Source Strategy Forum, Linux Foundation's Open Source Summit, Seamless East Africa, and Singapore Fintech Festival, amongst others.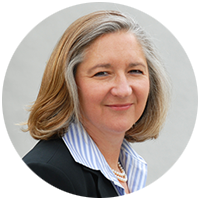 Paula Hunter
 Executive Director
 Mojaloop Foundation