Dr. Patricia Gestoso is an award-winning inclusion strategist that helps leaders to leverage diversity in their organizations to reach untapped markets, boost revenue, increase reputation, and attract and retain talent. Alongside this, she is Head of Scientific Support and Customer Operations for a large Fortune Future 50 tech company. Patricia is also Head of DEI for We and I, a British non-profit focused on activating diverse communities to make AI work for everyone. 
Patricia has 20+ years of experience driving scientific digital transformation worldwide spanning customer operations, client services, acquisition integrations, artificial intelligence, and inclusive and ethical design of technology and workplaces. 
She has spearheaded numerous initiatives to promote diversity and inclusion in tech products and the workplace that were recognized with the UK 2020 Women in Tech Changemakers award. Her research on the impact of covid-19 on the unpaid work of professional women has been featured on ComputerWeekly.com and the Kaspersky Women in Tech 2021 Report. She has created the Ethics and Inclusion Framework© - a tool to help designers to account for the actual and potential negative impact of the services and products they create – and charted the factors accounting for the low representation of women in leadership positions in tech companies. 
Patricia holds a B.Eng. and M.Sc. in Chemical Engineering and a Ph.D. in computational chemistry. She is Spanish and has lived in Venezuela, Canada, Greece, France, and now the UK.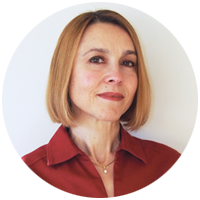 Patricia Gestoso
Global Head Scientific Services
Biovia