Nicole is a customer-focused professional with 20 years' experience in the global payments ecosystem having worked across SMB and Corporate client segments spanning retail, banking, petroleum, mobile network operators and financial institutions both in the UK and internationally.
As Managing Director of Payment Partnerships at Barclaycard, Nicole is focused on delivering integrated payment solutions by connecting market-leading capabilities to the specialist software platforms of strategic partners. Under Nicole's leadership, Barclaycard and their partners, create a true value add payments ecosystem, driving differentiated customer experience.
Nicole has a strong reputation for developing diverse talent, driving results and strategy, galvanising teams and embracing change. She represents Barclays on number of boards including the Advisory Board of Women In Payments.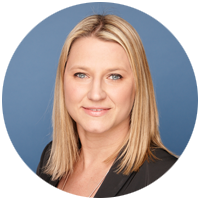 Nicole Olbe
 Managing Director
of Payment Partnerships
 Barclaycard Payments
 Barclays