Natasja is a PCI Qualified Security Assessor and information security professional of over 20 years' experience.  In her role Natasja engages with VikingCloud's acquiring clients and their merchant customers, delivering guidance and support on payment security and the PCI standards.

Natasja helps our clients, their partners and merchant customers understand the PCI DSS and how it applies to their business.  She also works closely with VikingCloud's contact centre, product development and marketing teams where specialist knowledge and input is needed.  

Natasja's role encompasses thought leadership and activities to raise awareness and educate our clients and their customers, producing articles and whitepapers as well as delivering webinars and presentations.  She is also an active payments industry participant as a long-time member of the PCI Council's Small Merchant Taskforce.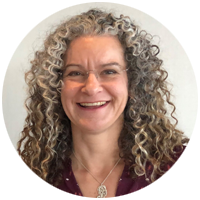 Natasja Bolton
 Client Engagement Manager
 Viking Cloud