Natasha Condon is the Global Head of Core Trade within Wholesale Payments at JPMorgan Chase. She has 15+ years of experience across trade finance and working capital solutions for both corporate and financial institutions. She has extensive experience with providing strategic working capital advisory, risk mitigation, sales growth, and digital efficiencies for the top multinationals in the world. 
Natasha comes to the firm from Citi, where she was the Global Trade Sales Head. While there, she led five regional teams around the world and provided personal leadership on large strategic deals. 
Natasha held multiple positions at Citi. Prior to her current role, she held the position of Europe Trade Sales Head and primarily focused on large complex deals requiring coordination across multiple countries. Natasha was also previously the Global Subsidiaries EMEA Trade Sales Head, as well as the UK, Nordics & Netherlands Trade Head, and began as a Trade Sales Consultant. 
Natasha was in her previous employment a serving member of Citi UK Pride Committee, an active member of Citi Women and Citi Parents affinity organizations and a member of the Global Trade Management Committee. 
Natasha has a Master of Arts from Oxford University where she studied Philosophy, Politics & Economics (PPE).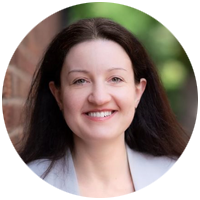 Natasha Condon
Global Head of Core Trade
JP Morgan