Michèle Zaquine leads the  European Propositions & Commercialisation team for Payments for  HSBC's Global Payments Solutions business. Based in Paris, Michèle leads a team who provide client consultancy and Thought Leadership for corporate clients, specialising in treasury payables/receivables solutions.
Michèle has over 35 years of banking experience with more than 10 years in Cash Management, and prior to her current role, Michèle spent 10 years in Trade developing strong relationships with customers both in France and abroad, structuring new products and managing the Commercial Banking sales teams.

Michèle has deep experience of the European market and managed a Top Corporate portfolio for over 5 years with the majors of the French market.
Michèle grew up in Singapore and obtained a Bachelor of Arts in Economics from Smith College, Northampton MA in the United States.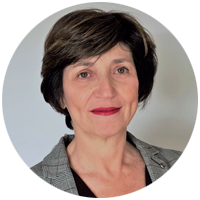 Michèle Zaquine
 Director, Head of Propositions & Commercialisation Europe
Global Payments Solutions
 HSBC