Martina Power, a Global software engineering leader in $1B payments fintech company with more than 20 year's experience leading large global project-centric organizations. 
Martina is a Growth focused leader with deep experience building high performing agile teams and people centric culture. She stands for strong cross-functional collaboration skills in a global, multi-cultural complex environment. 
The many values she stands for: accountability, drive for results, customer-centricity, integrity, facts/data.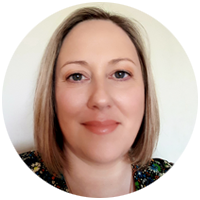 Martina Power
Head of Software Engineering
ACI Worldwide