Marieke Flament is a French-born computer engineer who has worked across the globe: from the luxury giant LVMH of Louis Vuitton fame to Expedia's Hotels.com and now CEO of the NEAR Foundation, one of the world's fastest growing carbon neutral, Web3 focused blockchains.

Before joining NEAR, Marieke pioneered turning niche blockchain products into globally recognised brands, scaling Circle from zero to two million users in less than two years and launching USDC.

A passionate advocate for diversity and inclusion, Marieke was recognised in the Women in FinTech Powerlist for 2017, 2019  and 2021 and she is frequently quoted by the press; including The BBC, The Telegraph, Fortune, The Financial Times, Reuters, Forbes, and City AM.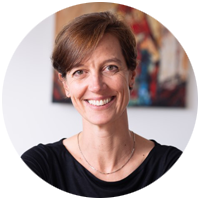 Marieke Flament
CEO
Near Foundation