I am a banking executive with +23 years experience. For the past 17 years, I have worked in the transaction banking area of two major international banks serving corporate clients. I have thus a deep understanding on how corporate clients treasury teams work, their challenges, their pain points, etc.  
Along these years, I have had different roles, from the developing new products to managing existing ones with P&L responsibilities. I have been the liaison person between IT and Operations teams and the commercial team or even the clients themselves. More recently, I have added to my responsibilities the role of leading a new segment of clients (payment service providers).  
I am thrilled with all that is happening in the payments world, a revolution by all means. I believe to be privileged to be witnessing this transformation from a first role position. 
I am submitting this application as Maite Valverde from Santander Bank in Spain encouraged me to do so (and told me to let you know!). And finally, I don't want to end without thanking you in for taking the time to consider my application.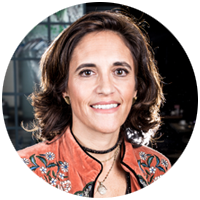 Maria Ruza
Associate Partner - Core Banking
IBM