Jill Zucker is the Vice President, Commercial Risk Management responsible for Global Customer Management where she manages all aspects of credit and collections for American Express globally.  Prior to this role, Jill served as the Chief Credit Officer for the International Commercial business at American Express.  In this role, Jill managed all areas of commercial risk management for SME's and large and multinational clients.  Prior roles in include consumer and commercial new accounts and underwriting and fraud risk management.
Jill has been with American Express for 25 years and has various roles across both consumer and commercial risk management in both our US and International businesses leading large global teams across multiple credit cycles.  Jill is a member of the Institutional Risk Management Committee and the Deal Credit Committee.
Jill has a master's degree in Statistics.  Outside of work Jill enjoys travelling and exploring London with her husband and 2 sons.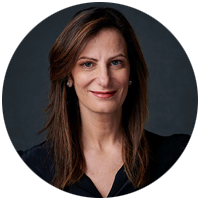 Jill Zucker
VP, Credit & Fraud Risk, Global Commercial Services 
American Express