Hemlata Narasimhan is the European President of Elavon Merchant Services, one of Europe's largest payments processors, where she is responsible for 1000 employees in seven countries, and for driving more than €350M in annual revenue. In this role, she leads Elavon's customer facing teams that provide payment services for small businesses and large Corporates through multiple channels, and the core product and commercial functions that support their delivery.
Prior to joining Elavon in June 2022, Hemlata led the merchant and acquiring business for Visa in Europe, where she oversaw substantial growth in both employee numbers and local presence across several European markets. She was also responsible for the growth in Europe of Cybersource – a payment platform acquired by Visa in 2010, and an Elavon partner.
Hemlata also led strategic initiatives around small business growth, urban mobility, digital proposition development and diversification of partnerships and alliances.
Prior to Visa, Hemlata spent almost seven years at American Express in New York and London, and had a successful career in management consulting with the Boston Consulting Group.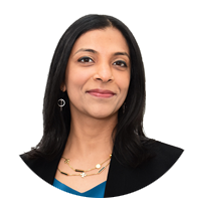 Hemlata Narasimhan
President Europe
Elavon Europe