I started out as a musician (trombone...the neighbours loved it!) and after several years of playing in orchestras I decided I wanted a job where I wouldn't have to worry about money, so went to law school in the evenings and re-trained to become a lawyer. 
I worked for several years in private practice as a corporate and commercial lawyer with City firms, and moved in-house in 2013 to work across all the payment systems in the UK. I then became the Head of Legal, Regulatory and Corporate Governance for Faster Payments and Paym, being inspired by the innovation that was being driven in Faster Payments by the senior management team.
Following the consolidation of the UK payment systems into Pay.UK, I co-founded a FinTech, Ordo, that provides Open Banking payments as a service. Ordo's fully managed and white labelled customisable open banking-enabled payments services provide businesses with low cost, highly secure, real-time and easy to use Request to Pay, e-commerce, Point of Sale/QR Code, invoice and contact centre payments direct from their customer's bank accounts into their own bank accounts for both single and recurring payments. 
At Ordo, as a founding shareholder and Executive Director, I'm jointly responsible for leading our business generally, and oversee Legal, Regulatory, Corporate Governance and Marketing specifically… I help other people not worry about money, now there's a certain harmony to that!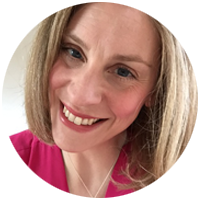 Fliss Berridge
 Co-Founder
 Ordo