With more than 14 years of experience within diversity, equity and inclusion, compliance and data, Erin's expertise lies in data driven decision making, programme management, sanctions testing, name matching policy and fraud detection.  
Erin currently drives real time data analytics within the Customer Experience division at Swift. Until January 2023, she led Diversity, Equity and Inclusion globally. She has lead the strategy, addressing equity and inclusion in a holistic approach. Amongst the key achievements were the STAR Scholarship which develops female talent in the payments space, achieving longer new parent leave for parents of all genders and orientations, designing Swift's new tech scholarships for people returning to work or career transitioning, launching a global mentor programme and introducing inclusive leadership training for all managers.
Prior to this, Erin led data analytics in Swift's Financial Crime Compliance product development team, leveraging the skills of data analytics, data engineering and data science across the portfolio. Before joining Swift, Erin spent 12 years working for the UK Government in a range of management positions, finishing up by leading the data analytics group and defining the analytics strategy.
Erin is also a sustainability enthusiast, believing that communities, companies and governments must join the movement to build a better world by designing in sustainability by default. Erin balances the world of data and payments with being a mother of two and likes walking in the hills, art and music.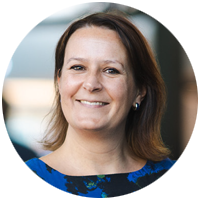 Erin Thornton
 DE&I Global Lead
 Swift