Emanuela is the Global Head of Product Management for Cross-Border Payments, in this capacity she is responsible for the management of a very broad and competitively differentiated suite of cross border payments solutions into over 200 countries. Emanuela also leads the product development function in partnership with Citi Markets and Securities Services. Recent innovation allows clients to pay close to real time into bank accounts (Instant Payments) and into Alternative Payment Methods across borders and currencies. 
She has been with Citibank for a number of years and held various roles within product management in payments as well as a role in Strategy and Financial Planning & Analysis in New York. Before joining Citi in 2003, Emanuela worked for five years at Goldman Sachs in New York in both M&A and Equity Research. 
Emanuela holds a Master's degree in Economics from New York University (USA) and a degree magna cum laude in Economics and Commerce from Ca' Foscari University of Venice (Italy).  
She has served as a Non-Executive Director of HealthBeacon plc prior to the company's IPO, she is very enthusiastic about sport and a passionate Yoga practitioner. She is originally from Venice Italy and currently lives in Dublin, Ireland with her husband Jim and their two sons.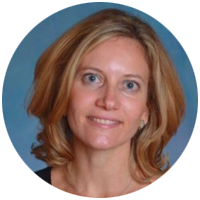 Emanuela Saccarola
Managing Director, Global Head of Product Management - Cross Border Payments
Citi