Deb leads a dynamic Pan European B2B sales unit with fast paced growth trajectory across 250+ customers in 25 markets, delivered through efficient and effective remote account development and management, focusing on medium/small, remote customers and prospects through to account managers and business developers.
With her extensive tenure at Mastercard, Deb holds an understanding of all business areas, particularly in market expansion and product development and services across a diverse portfolio of customers ranging from multi-nationals, niche players, Tier 1 Issuers, Challenger Banks, and Fintech's. 
Deb has been a Sales Leader for more than 15 years, driving account management principles, generating new business, and enhancing customer relationships. Prior to Mastercard, Deb served as Chief of Staff to Founder & CTO, RiverSoft. 
Deb is an Alumnus of Ashridge Business School, Co-Chair of MasterCard European Women's Leadership Network UKI Chapter and European Lead for Financial Alliance for Women.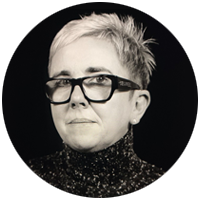 Debbie Suttle
 SVP
 Mastercard Direct Services