Caroline Hughes is co-founder and CEO of Lifetise, an award-winning consumer fintech company that helps you plan how to afford major life events, like buying a home or having children. Now building the world's first fintech metaverse, partnered with Near Foundation and Aave, to help consumers understand how to finance their lives using TradFi, DeFi and NFTs. 
Caroline has been named as a Senior Leader and Rising Star of Fintech on Innovate Finance's Women in Fintech Powerlist in 2020 and 2021. 
Lifetise graduated from Accenture's Fintech Innovation Lab in 2019 and the Mayor of London's Business Growth Programme in 2021 and has been named as a Top 50 UK Fintech by Business Cloud.
Caroline is a mentor for early-stage start-ups, a regular speaker at finance and tech industry events, including NEARCON, Zebu Live, FTT DeFi, Fintech Talents and is the host of the Money & Me podcast.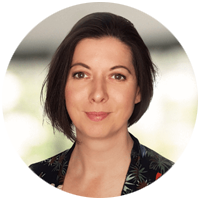 Caroline Hughes
 CEO
 Lifetise