Candice Pressinger is Director of Customer Data Security at Elavon Merchant Services, one of the world's largest payment companies. Candice leads Elavon's data security products, services and consulting solutions helping protect businesses from payments fraud, data breaches and other security threats.
Most recently, she helped launch a Transaction Risk Analysis service to help merchants process payments without friction and low rates of fraud, in line with the Second Payments Services Directive (PSD2). She works closely with some of Europe's largest retailers including: Inditex, Primark and BP. Prior to Elavon, Candice spent over a decade at British Telecom, serving as Head of Group PCI DSS Compliance, and leading a team of 100 professionals to implement PCI Data Security globally for 27 platforms, 80 third-party suppliers and 80m transactions per year.
Candice balances the world of payments and data security with being a mum of three and likes cycling, music, and theatre.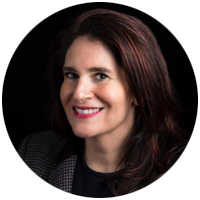 Candice Pressinger
Director Customer Data Security
 Elavon Merchant Services