Basak Toprak is responsible for product development, business development and regulatory interaction across the product lines for JPM Coin, Programmable Payments, Tokenised Deposits, Partior and CBDCs in EMEA for J.P. Morgan Onyx Coin Systems.

Prior to this role, Basak was Head of eCommerce Solutions for J.P. Morgan's Payments business in EMEA, responsible for designing and deploying integrated banking and payments solutions for the leading global technology and payment platforms.

With over 20 years in banking leadership roles across treasury services and payments, Basak has in depth experience across digital transformation, emerging payment methods and technologies. She holds an MBA in e-Business from Bayes Business School, London.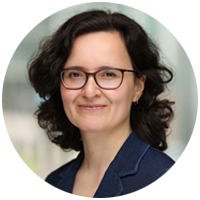 Basak Toprak
 EMEA Head of Onyx Coin Systems
 J.P. Morgan