Amandine Servotte is ESG Lead for Central Europe Division at Mastercard. In this brand-new role, Amandine Servotte is responsible for driving Mastercard's ESG efforts and strategy at Central Europe level for an even greater impact on society and the environment.
Amandine joined Mastercard in 2018 as Communications lead for Belgium and Luxembourg.  In her role running communications in the market, she created and drove a proactive media relations strategy and managed through several complex media issues.
Amandine has worked on several market-level sustainability initiatives and looks forward to tapping into her experience and passion as Mastercard moves this important initiative forward throughout Europe.
Before joining Mastercard, Amandine was Strategic Planner at Ketchum, a world-renowned Public Relations agency. Amandine holds a master's degree in Multilingual Communications in Dutch and English. In her free time, she loves hiking in the nature and plays for Brussels Lacrosse, a club she founded in 2014.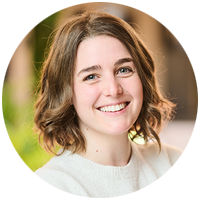 Amandine Servotte
 ESG Lead – Central Europe
 Mastercard