Alison is a Managing Director at J.P. Morgan and the Head of Financial Institutions Sales Strategy and Business Development within the Payments business in the Corporate and Investment Bank. 
She has a broad responsibility across Financial Institutions Sales that includes expanding our key growth segments globally, driving the strategy and execution for new markets and overseeing the governance of the business. 
Prior to this role Alison was responsible for globally analysing market and industry trends, competitive intelligence and delivering thought leadership for our clients, executing key Europe, Middle East, and Africa strategic programmes of work and driving business growth, market visibility and governance within Western Europe as the region head. 
Previously Alison has worked in different roles across the Payments business and Compliance in New York, Frankfurt, and London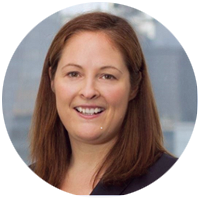 Alison Livesey
 Head of FIG Sales Strategy & Business Development
JP Morgan Payments