Alison is a Managing Director at J.P. Morgan and the Head of Financial Institutions Sales Strategy and Business Development within the Payments business in the Corporate and Investment Bank.  She has a broad responsibility across Financial Institutions Sales that includes expanding our key growth segments globally, driving the strategy and execution for new markets and overseeing the governance of the business.  Prior to this role Alison was responsible for globally analysing market and industry trends, competitive intelligence and delivering thought leadership for our clients, executing key Europe, Middle East, and Africa strategic programmes of work and driving business growth, market visibility and governance within Western Europe as the region head.  Previously Alison has worked in different roles across the Payments business and Compliance in New York, Frankfurt, and London.   
Alison has been featured in a number of industry publications and newspaper articles, was a guest on PYMNTS.com's podcast and frequently speaks at internal and external events.  In March this year Alison was listed in the Women in Fintech Power List 2021 in the Senior Leaders category; in 2021 she was shortlisted by Women in Payments for their EMEA 'Advocate for Women' Award; and in 2018 she was featured in an article titled "The Women Driving J.P. Morgan's EMEA Push – Transaction Banking" featured in The Banker Magazine. 
Alison is an experienced Non-Executive Director, having served on three J.P. Morgan Bank Boards, and is currently the Chairman of the Board for Chase Paymentech Europe Limited, J.P. Morgan's Payment Institution in Ireland.  Alison is also member of the Europe, Middle East and Africa Diversity, Equity & Inclusion Council.  Outside of work Alison is a member of the Board of Directors of One Parent Families Scotland. 
Alison has an LLB Law degree from The University of Hull and is a qualified barrister in the U.K. and a member of Lincoln's Inn.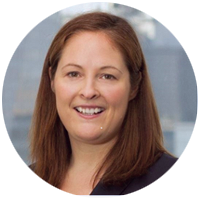 Alison Livesey
Managing Director, Head of Financial Institutions Sales Strategy & Business Development
JP Morgan