Akansha Dimri is the Founder and Editor-in-Chief of the Tech Funding News, which she founded in November 2021. In just a year, the online news outlet focusing on the globally diverse tech community has already crossed 70K monthly visitors and built a strong following across social media. Covering USA, UK, Europe and Asia, TFN is the first-ever tech media outlet by a woman of colour. It focuses on the growth and product innovations of diverse early-stage tech startups, worldwide.
She has previously worked as EIC at UKTN (London) and Silicon Canals (Amsterdam). She has also worked with brands like TechCrunch, The Next Web, Amazon, and Samsung.
Using this expertise, Akansha also provides consulting services to tech startups and PR agencies to get impactful media coverage. As well as participating in media panels and speaking engagements.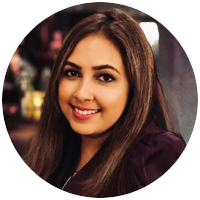 Akansha Dimri
 Founder & Editor-in-Chief
Tech Funding News