Technology and entrepreneurship have been central to the career of Ainhoa Campo, the global director of open innovation at BBVA since 2018. In her current role, she combines her vision and knowledge of the entrepreneurial ecosystem to carry out various initiatives alongside entrepreneurs and start-ups.  
The resulting collaborative space is one in which to identify companies that can assist in the market growth strategy and which are ready to take the next step in business. Her mission is to find new ideas, talent and exceptional knowledge present in the sector.  
Ainhoa believes in the power and opportunities of open innovation. Her career at BBVA began in 2010 when she was participating in the assessment and implementation of technological innovation projects in banking and in the development of the innovation strategy. Later on, she was involved in the New Digital Business department for the launching of internal ventures related to alternative financing for SMEs.   
In 2018, she was appointed head of open innovation at BBVA's internal ecosystem in order to lead the creation of connections between 'fintech start-ups' and the bank.  
Before starting her professional career at BBVA, Ainhoa initially worked as a financial analyst and later developed her career in different areas of capital markets, M&A and innovation in leading companies such as Indra and La Caixa.  
Ainhoa Campo holds a degree in Economics and Business Administration from the Universidad del País Vasco (Basque Country). In addition, she took part in a Digital Entrepreneurship Accelerator Programme at the Massachusetts Institute of Technology (MIT), a key training programme in a career marked by the transformative power of technology in business.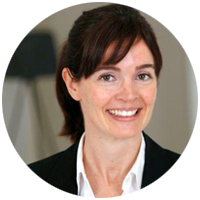 Ainhoa Campo
Head of Open Innovation
BBVA