Abigail Komu is a digital and financial inclusion expert with over 14 years of experience in the financial sector, specialising in developing and deploying innovative digital financial products and services for the unbanked and underbanked, focusing on youth and women. She has worked in various industry associations, mobile operators and fintech organisations in Africa and Asia, working on digitisation projects in Afghanistan, DRC, Egypt, Ethiopia, Ghana, Kenya, Nigeria, Philippines, Rwanda, Somaliland, Uganda, Zambia, and Zimbabwe. 
As a consultant, she works with several partners such as Strategic Impact Advisors (SIA) on various women's global development and prosperity initiatives. She also tutors students attending Harvard University's Online Fintech course, which critically assesses the future of the financial services industry through exploring complex real-world problems and how FinTech's solve these problems.  
Abigail is passionate about women empowerment and sits on the African Women in FinTech & Payments Network (AWFP) board, which provides a platform that inspires, empowers, and mentors women in fintech and payments. She is also a community of practice facilitator at DFI for the Gender Equality Changemakers Program.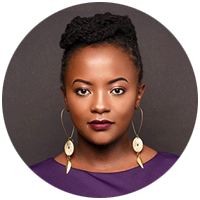 Abigail Komu
Digital and Financial Inclusion Specialist
Independant Consultant